When it comes to choosing a new dentist there are a number of critical factors for patients to consider. Chief among them is whether you are looking for a general dentist for ongoing care, maintenance, and checkups, or whether you are looking for a dental specialist equipped to provide a specific treatment (be it restorative or cosmetic). You might even need an emergency dentist to deal with an issue such as cracked teeth, broken previous restorations, and trauma – most of which rarely occurs on a weekday between 9am and 5pm.
Each of these dental needs might call for a different solution (or it might not). For example, at Angstadt Dental Lancaster, we have a wider breadth of training and tools at our disposal than the typical family practice, allowing us to cover a wider assortment of treatment needs. In addition to this foundational question as to the type of dental practice you need, there are a variety of other things to consider when it comes to selecting a dentist. Here are six key factors for you and your family to think about:
Consider whether you are satisfied with the quality of care you are receiving from your current dentist. Thorough cleanings, comprehensive exams, and prompt treatment of dental issues can all impact your long-term dental health. Quality dental care should at the very least include comprehensive exams that assess the overall health of your mouth, teeth, and gums. From there, the basics of general dentistry should include thorough cleanings that remove plaque and tartar, helping to prevent tooth decay and gum disease. You also deserve prompt treatment of any dental issues, such as cavities or gum disease, to prevent further damage and promote oral health. Finally, quality dental care demands professionals who are knowledgeable, skilled, and pay close attention to detail, helping to ensure that your dental treatments are effective and successful.
Evaluate whether your dentist is effective at communicating with you about your oral health and any treatment options. Your dentist should provide regular updates, including the results of any exams or tests, to help you stay informed and proactive about your oral health. He or she should take the time to explain any treatments or procedures you may need, including what to expect during and after the treatment. Your dentist should also provide clear and concise instructions for any follow-up care you may need after a treatment, such as brushing and flossing, to help ensure the best possible outcomes.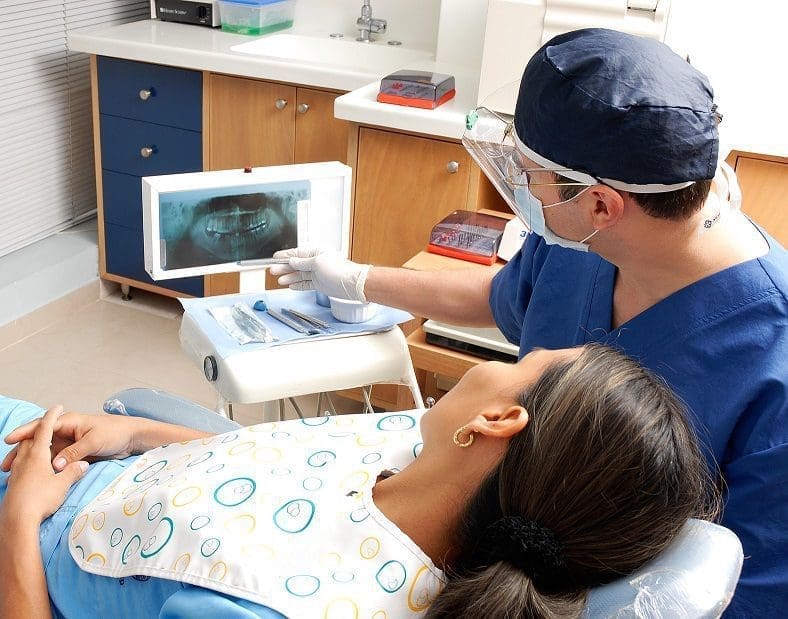 Your dentist should use clear and concise language to explain your oral health status and any treatments you may need, helping you to understand what's going on in your mouth. If they use terminology with which you're not familiar, speak up! To those ends, does your dentist give you time for questions? Your dentist should provide time for you to ask any questions you may have and address any concerns you have about your oral health or treatment options. In total, by ensuring that your dentist communicates with you effectively, you can feel more confident in your dental care and better understand how to maintain good oral health and hygiene over time.
Consider whether your dentist's office hours and appointment availability meet your needs. A dentist who can accommodate your schedule and provide appointments in a timely manner can help you stay on top of your oral health. This includes office hours and wait times, ensuring that they are convenient for your schedule and allowing you to attend appointments without having to take a prohibitive amount of time away from work.
You should also look for a dentist who is flexible and able to accommodate your schedule, especially in the case of an emergency or last-minute appointment. The availability of emergency appointments, particularly, ensures that you can receive prompt treatment in the event of a dental emergency. Be certain you will have access to quality dental care when you need it, and minimize the impact that dental appointments have on your daily life and schedule.
Obviously, this is a big one for many prospective patients. 3-in-4 dentists plan to raise their fees in 2023, citing higher wages needed for quality, trained staff, insurance reimbursement rates, and skyrocketing overhead costs due to inflation. With dental costs rising, be sure to evaluate whether the cost of your dental care is reasonable and fits within your budget. Consider factors such as insurance coverage, fees for treatments, and payment options.
If dental insurance coverage is a key component of your plan, stick to dentists who are in-network, helping to minimize the costs of treatment. Also consider the out-of-pocket fees for different services, including routine checkups, cleanings, and any treatments or procedures you may need, to help ensure that you can afford any required dental care.
Finally, you will also want to look for a dentist who offers a variety of payment options, including the use of insurance, financing options, and payment plans, to help make dental care more affordable. The final cost of your dental treatment will vary depending on your individual needs and your treatment plan. Good dental practices will be happy to discuss with you the potential cost of care and your available payment options before you begin treatment.
Don't overlook this factor (as many do) since a dentist who invests in modern equipment and training can provide you with the highest-quality dental care. Often, this might mean a little bit more in terms of up-front payment but will also mean a more pain free experience, faster recovery, and better long-term results. Advanced technology in the dentist's practice could include digital X-rays, intraoral cameras, and computer-aided design and manufacturing, to help provide you with the most advanced and effective dental treatments.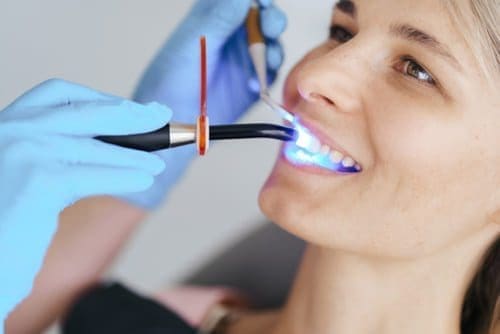 Perhaps one of the most significant advances that dentistry has made is associated with dental lasers, specifically the Biolase Waterlase iPlus. At our practice location in Lancaster, we work hard to always bring top-level technology for our patients that makes life easier, painless, and more efficient. Laser treatment is a more conservative treatment option as the process only removes what is needed – tooth decay – saving more of the tooth structure. Due to the multi-functionality of the laser, we do not need to tissue scalpel making the experience pain-free for patients.
Finally, consider the availability of sedation options, including nitrous oxide or oral conscious sedation, to help ensure that you are relaxed and pain-free during dental treatments. Which brings us to our sixth and final factor to consider when selecting a dentist…
Evaluate whether you feel comfortable with your dentist and their staff. A dentist who creates a welcoming and supportive environment can help you feel more at ease during dental appointments. Consider the comfort and cleanliness of the dental office so that you feel relaxed and at ease when visiting the dentist. Also consider the demeanor and professionalism of the dental staff, ensuring that you feel comfortable and confident in their care and that your questions are answered in a respectful and knowledgeable manner.
Patients should never feel down or distraught about their care and they should feel at ease with the dentist who will be seeing them. Feel free to take the doctors up on their offer to meet with patients at the office for a free and no stress consult appointment to gain confidence and trust. For example, at Angstadt Dental Lancaster, we want patients to know that we have their best interests in mind and that we can take care of just about all of their dental needs in our practice without timely and costly referrals. That mental aspect of "comfort" is as important to dentistry as the physical benefits gained via the latest treatment technologies.
Final Thoughts On Factors To Consider When Choosing A Dentist
Remember, your oral health is an important part of your overall health and well-being. By carefully evaluating your dental care needs and choosing a dentist who can meet those needs, you can help ensure that you receive the highest quality dental care possible.
Start each day with a rewarding smile!